Let's Talk Turtles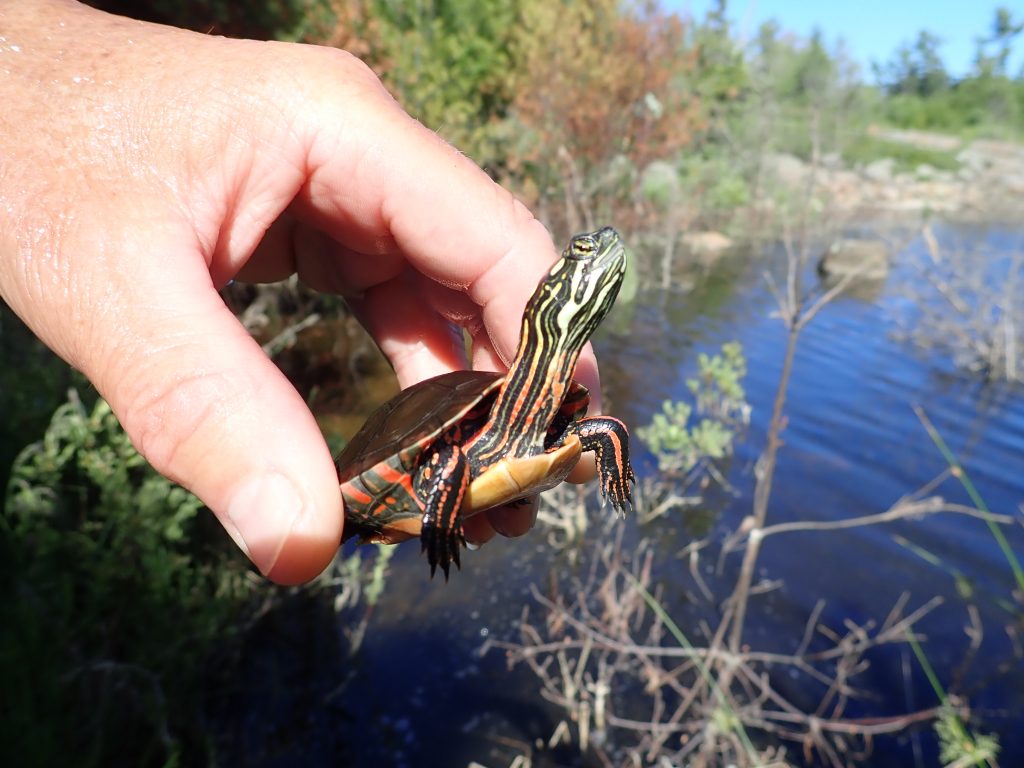 The Georgian Bay Biosphere's YouTube channel has an informative webinar on turtles.  https://www.youtube.com/watch?v=bEfotlzbP90
Learning About Miskiikenh – Turtles, presented by: Alanna Smolarz, Species at Risk Biologist with Magnetawan First Nation, Sherrill Judge Maawaanji'iwe Manager/Gets People Together with GBB, and Tianna Burke, Conservation Biologist with GBB.
Turtle Trauma Kits
It's sad when you come across an injured turtle and it's usually along a roadway. You could increase the chances of an injured turtle's survival by purchasing a Turtle Trauma Kit from the GBB. Turtle Trauma Kit on the Biosphere's website
You'll be helping turtles first hand, and supporting the work of the Biosphere and their partners!
Note: GBB cannot ship Turtle Trauma Kits. Buyers must be able to pick them up from the Biosphere office in Parry Sound. They will contact you to arrange a pick up time/date.
RESOURCES
Turtle Identification
How to Help Turtles
Cultural Resources for Miiskiikenh
Additional Resources