Check out building a Bat Box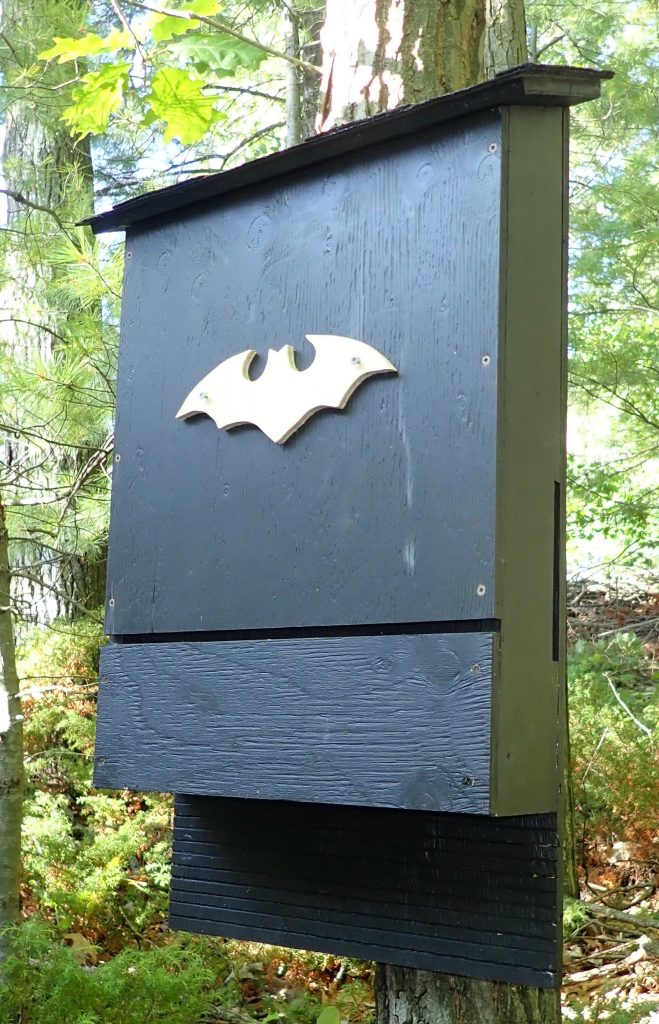 Build a bat box and help bat populations recover.
Bats have existed for over 50 million years.
There are over 1000 species of bats – 8 in Eastern Canada.
Bats use echolocation to find food and navigate the night sky.
Little brown bats are capable of catching 1000 insects/hour.